Welcome to my website. Take as much time as you need to learn about my practice and understand how I might be of help to you. I hope these pages bring you a step closer to the health and vitality you seek, where you feel the freedom and fulfillment of being yourself on a positive path toward growth and well-being.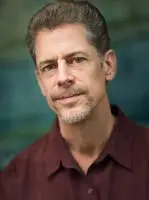 My work involves helping men and women cultivate ongoing transformation in their journey toward wholeness. As a relational psychologist I have considerable training and experience helping people heal from long-standing neglect, loss and trauma. While we cannot change the past, we can pay attention to the pain under your distress and (with God's help) transform the triggers and the defensiveness often brought into present personal relationships. I am committed to the healing process and I enjoy helping people identify, develop and mature their internal resources for the emotional vitality needed to thrive at work and love. As we build trust within the treatment alliance, the long-standing behavior patters as well as negative attachments and perceptions will be unearthed in ways that we can use to help you back into living a more fulfilling and meaningful life.
When you feel ready, please call to schedule an initial consultation.